Therapy
Individualized and Solution-Focused
My personal belief is that most people want real solutions to their current problems. Solution-Focused therapy focuses on moving out of one's problem-oriented thinking and concentrates on what the solution is.
For many, past trauma or distressing events have created blockages to living their best life. I offer EMDR and Ketamine Assisted Psychotherapy as options for those who are interested.
With that said, everybody is a unique individual and may need a different approach. My job is to work with you, in a partnership, to determine where it is you want to go. It's my belief that we all have the innate ability to not only be free from stress/depression/anger/ anxiety, but to become the person we've always wanted.
I work with many insurance companies, including Medicaid. Please call to verify.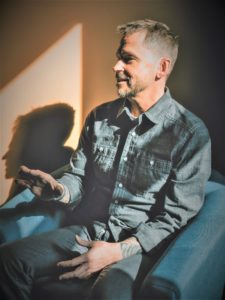 Ketamine Assisted Psychotherapy (KAP)
For a variety of indications
Medication resistant depression and anxiety
PTSD
Some forms of addiction
and more
KAP is offered in collaboration with a medical doctor
EMDR
Eye Movement Desensitization and Reprocessing
I am trained in EMDR by the EMDR International Association and have had over 100 hours of clinical in-session experience.
---